Topeka Lawyer Legal Services
Serving Kansas Since 1978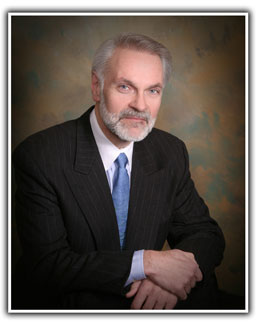 Paul D. Post, P.A. has been representing Topeka and Kansas clients with a wide range of legal services, including:
An Experienced Kansas Lawyer
The Law Office of Paul Post is dedicated to providing effective, high quality:
legal services with personal attention at an affordable price. Paul Post is a Topeka lawyer who works on every case, where he puts his 32 years plus of legal experience to work for every client.
The Law Office of Paul Post primarily serves Topeka, Lawrence and Northeast Kansas but has represented clients as far as Dodge City and Colby, Kansas. All initial consultations are FREE and you will be provided with the best legal advice and information around your legal case or bankruptcy issues. It's important to get all the facts and to know your legal rights before hiring an attorney or filing a bankruptcy.
To learn more about the Law Office of Paul Post in Topeka, Kansas and what we can do for you, please contact Paul Post using our website form or by calling the law office toll-free at 1-800-347-1353 or locally at 785-273-1353.
For Kansas Bankruptcy Cases Only
For individuals, businesses and farmers who are considering filing bankruptcy in Kansas, we are fully equipped to consult, represent and process most types of bankruptcies. We cover with you other bankruptcy options and discuss the facts behind debt settlement and debt consolidations and how it affects you and your family. Not every debt problem is the same and it's important to consult with an experienced Kansas bankruptcy lawyer before taking any steps toward solving your debt problem.
To serve you better, the law office of Paul Post in Topeka, Kansas focuses entirely on these areas of bankruptcy in Kansas:
Located in Lawrence, KS? We can help with your Lawrence bankruptcy questions as well. Check out our Lawrence services page.
When you contact us to discuss your legal needs around a bankruptcy that will be filed in Kansas, you will receive:
Personalized attention to your situation,

Caring, non-judgmental, respectful treatment,

Straight answers with explanations for clear understanding,

Affordable legal solutions with limited-time discounted rate offer.
We sincerely want to help you solve your legal bankruptcy issues. Contact us today to learn more about what a good Kansas bankruptcy lawyer can do for you.
Bankruptcy

Debt Relief Facts

Workers' Compensation

Personal Injury

Family Law

Navigation
Kansas Bankruptcy
Resources
Notice: This web site is provided for educational and informational purposes only. Users of this site agree that accessing this site and the information contained on these pages does not create an attorney-client relationship with Paul D. Post, P.A.
The Law Office of Paul D. Post, P.A. is a debt relief agency. We provide bankruptcy advice and assistance to clients under the Bankruptcy Code.
Content, Technology & Design ©2013 Paul D. Post, P.A. | All Rights Reserved | Created by ASA