Topeka Lawyer Attorney Profile
Paul D. Post, P.A.
An Experienced Kansas Lawyer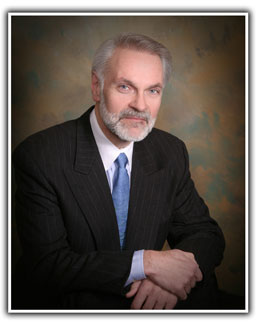 Topeka lawyer Paul D. Post, founder and sole shareholder of Paul D. Post, P.A., has been in the practice of law since 1974, and in private practice in Topeka, KS since 1978. Paul's hometown, Concordia, is located in north central Kansas. Paul's parents were both teachers in the local school system, and his father, James Post, was a school administrator. Paul graduated from Concordia High School in 1967, and then enrolled at Kansas State University. He graduated with a Bachelor of Arts degree (cum laude) in history and political science in 1971. Paul was then admitted to the University of Kansas School of Law, where he received his juris doctor degree in 1974. He was admitted to practice before the Kansas Supreme Court and the United States District Court for the District of Kansas in September, 1974.
Paul was commissioned as a second lieutenant in the U.S. Air Force in 1971. Upon receiving his law degree in 1974, Paul entered active duty with the Air Force, at the rank of captain. He was assigned to the Office of the Staff Judge Advocate at Minot Air Force Base, North Dakota, as an assistant staff judge advocate. While stationed at Minot, Paul was assigned duties first as Chief of Civil Law, and later as Chief of Military Justice. In the latter position, he was responsible for the administration of all military justice matters at the base, including court-martial proceedings. He was also actively involved in the prosecution of court-martial cases during his entire tenure at the base. In 1975, Paul was admitted to practice before the United States Court of Military Appeals in Washington, D.C.
Paul left the Air Force in 1978 to pursue private practice opportunities as a Topeka lawyer. In 1983, Paul purchased his present office building located at Shadow Wood Office Park in Southwest Topeka.
The law office of Paul D. Post, P.A., a Topeka lawyer, focuses on: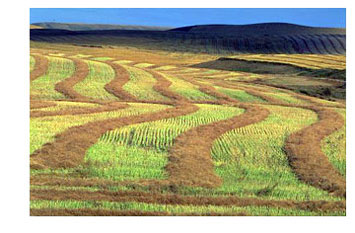 We invite you to experience a different kind of Topeka lawyer. Providing you with the personalized services you deserve from an experienced Topeka lawyer. Contact us today to learn more about what a good Topeka lawyer can do for you.
Bankruptcy

Debt Relief Facts

Workers' Compensation

Personal Injury

Family Law

call for a free consultation

Paul D. Post Law Office
Phone: 785-273-1353
Free: 800-347-1353
Fax: 785-273-1301
Topeka Office
5897 SW 29th Street
Topeka, KS 66614